Fotos + Video: Lady Gaga participa junto al Dalai Lama en la 'United States Conference of Mayors' (Jun/26)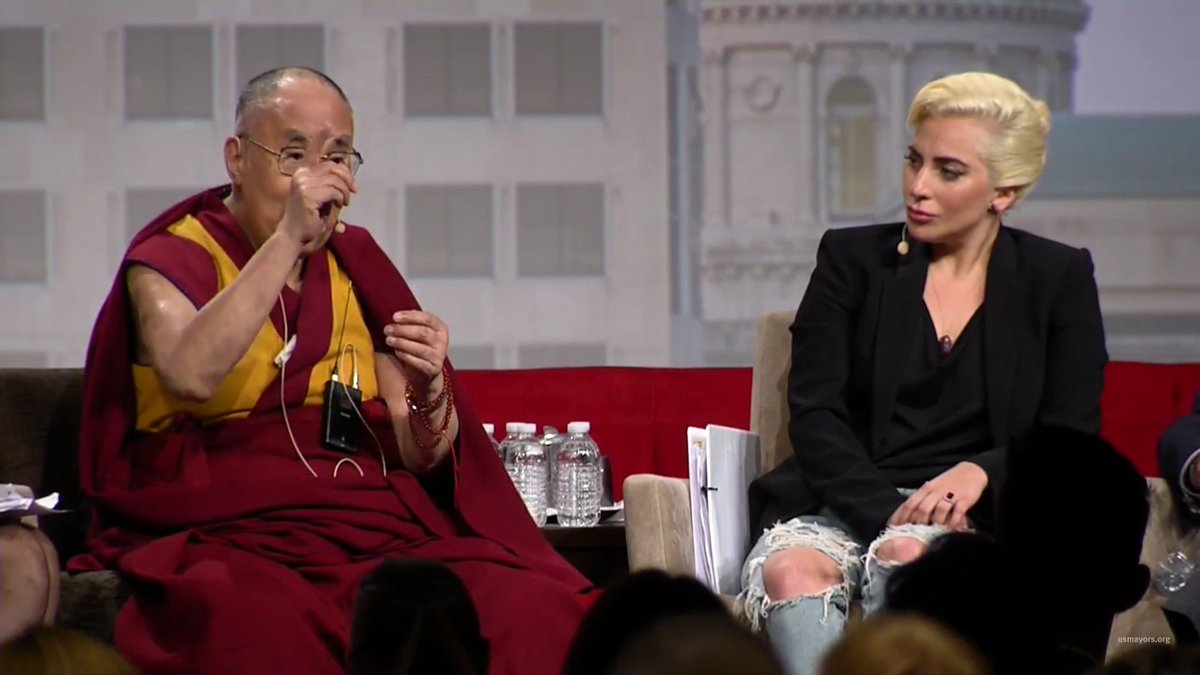 Este domingo (26/Junio) se llev

ó

a cabo el penúltimo día de la 'Convención Anual de Alcaldes de Estados Unidos' (United States Conference of Mayors) en Indianápolis donde Lady Gaga particip

ó

junto al Dalai Lama en una conversación sin precedentes.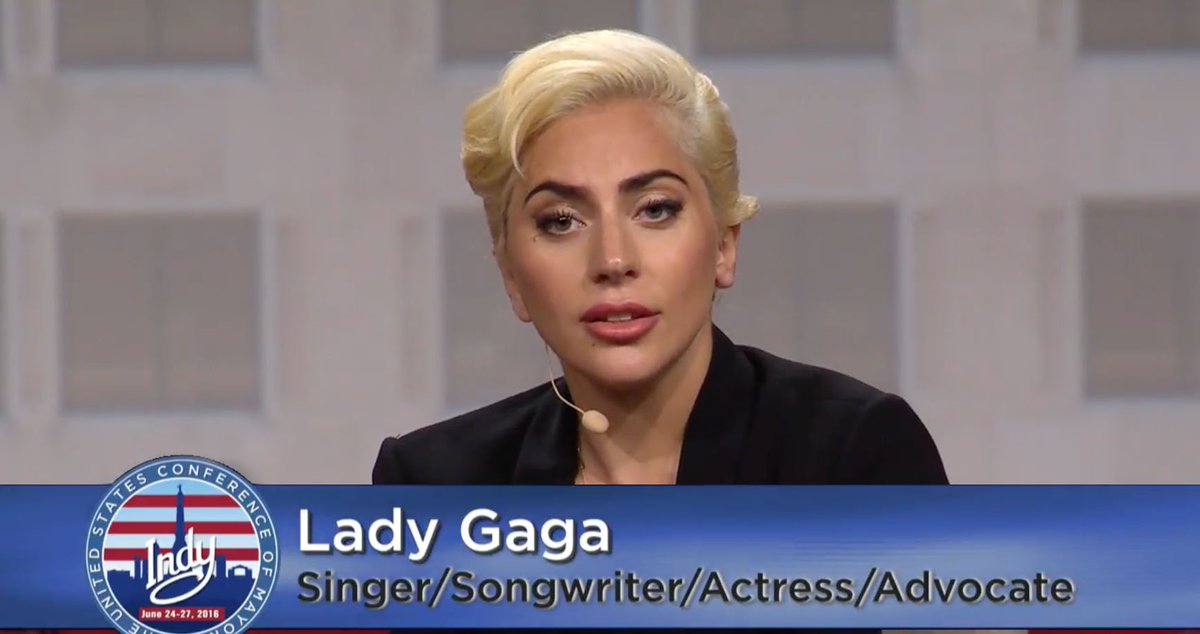 La conferencia en vivo est

uvo

dirigida por la periodista Ann Curry en donde se respond

ieron

preguntas formuladas por los alcaldes y jóvenes de todo el mundo sobre diversas cuestiones sociales.
Algunas Frases de Lady Gaga en el conversatorio:
"No olvides que el mal es inteligente. No tiene color. Hará se nos odiemos unos a otros"

"Lo realmente maravilloso de la bondad es que es gratis"

"No se puede combatir fuego con fuego. La Bondad es el agua que apaga el fuego"

"Nosotros, como las buenas semillas de esta manzana, debemos difundir bondad en el mundo."

"Pienso que el mundo es como una manzana pudriéndose sobre la mesa de una cocina."

"Demos a los niños algo en lo que creer, todos queremos un mundo más amable."