Fotos: Lady Gaga mientras pegaba posters de "Cheek To Cheek"
Lady Gaga fue fotografiada mientras pegaba Afiches de "Cheek To Cheek" en varias tiendas entre ellas una de discos en Atenas, Grecia, el día de hoy (20 de Septiembre).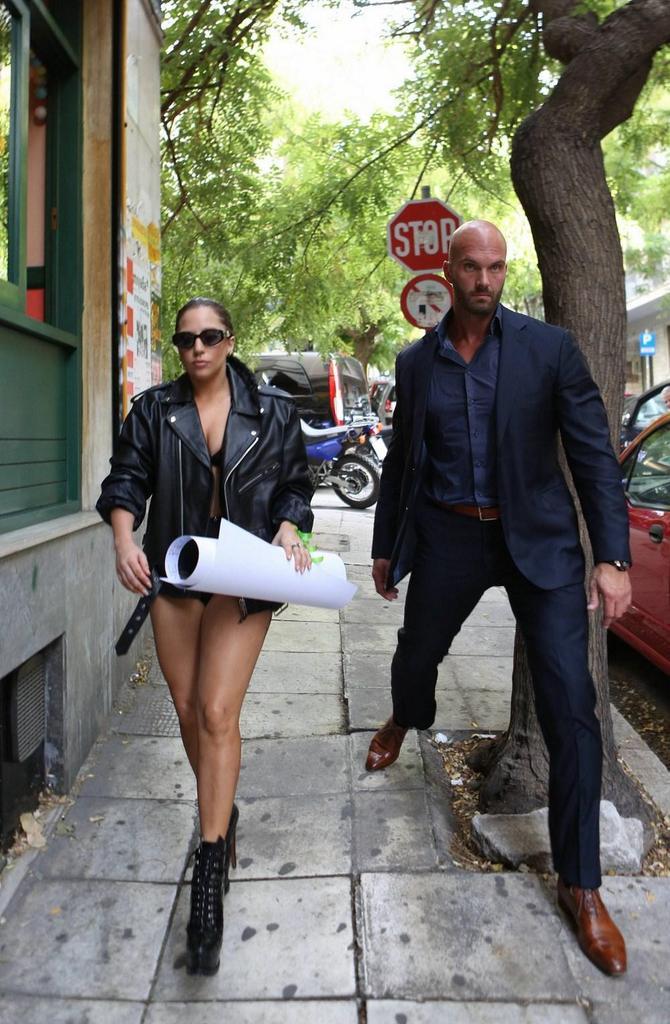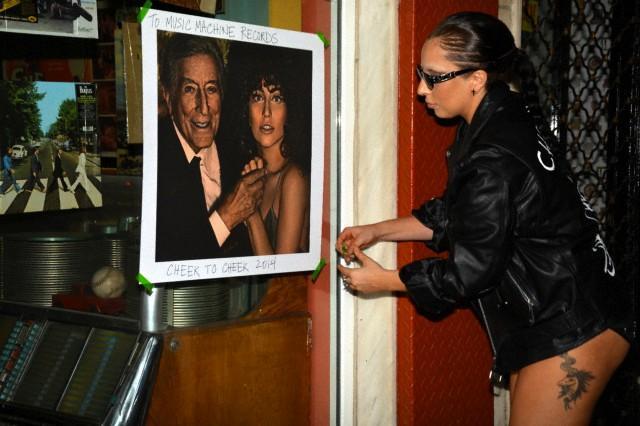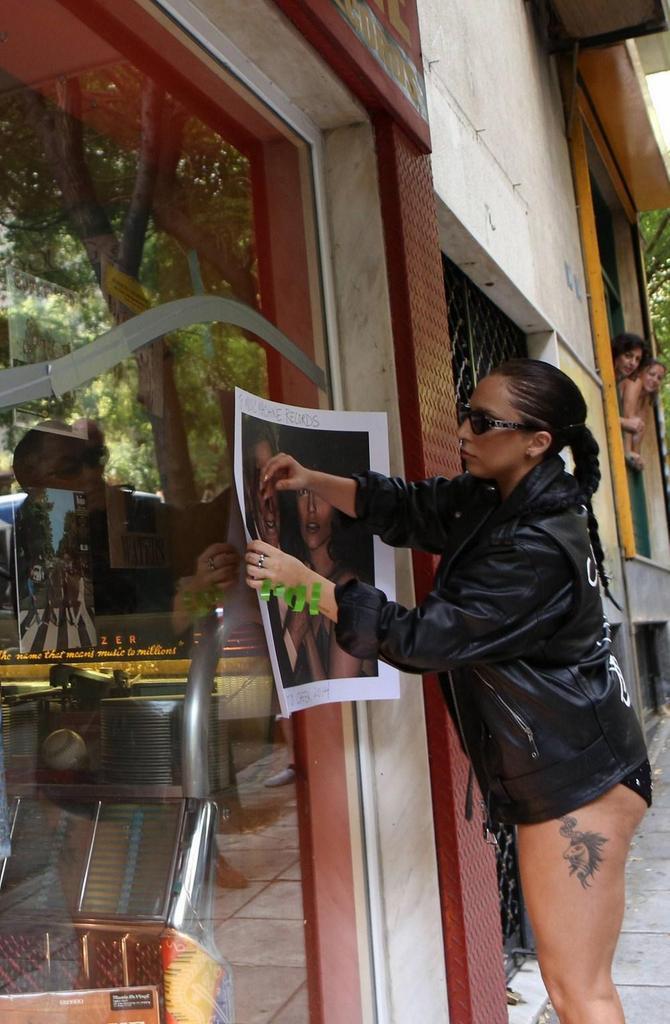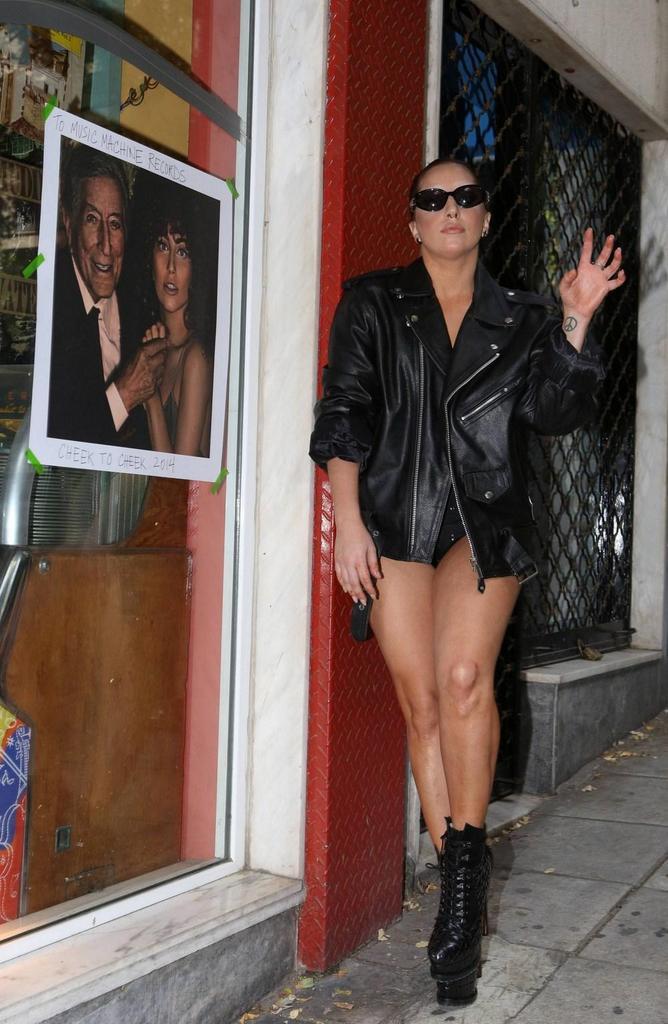 Lady Gaga escribió al respecto sobre su forma de promoción...
"Realicé una antigua forma promoción callejera a mi propio estilo, espero que les guste.
Nos detuvimos en Music Machine Records en Atenas para pegar algunos vinilos y darles un regalo pero estaba cerrado."